Air Conditioning a New Home or Building Development
SAVE MONEY by dealing directly with Joe Cools
Some astute home owners deal directly with us - avoiding the builder's mark- up percentage that they apply to all their sub-contracted trades.
An email and/or phone call to 0412 820 271 outlining your air conditioning requirements, a floor plan and possibly an on-site meeting is all that is required for us to undertake all the work necessary to install your customised system.
BE WISE in choosing an air conditioner
It is a very wise decision to select your system from an air conditioning specialist either before or during the construction of your new home. This allows for the design and engineering to be optimised according to the building size, structure, orientation and most importantly – how you want the air conditioning system to work in your home.
LOAD is critical to choosing the right air conditioner
Discussing what best suits the homeowner's needs is essential. It is simply no good us making assumptions about the owner's living habits and preferences without them, as the system design is based around the demand factor. In our experience, it is important that we know which areas typically need to be heated or cooled at any one time so that we can select and design a system to undertake that load.
UNSIGHTLY components and services are concealed
Installing an air conditioning system during the construction stage allows for ducting, cables and pipework to be run to the most optimal locations allowing the structure to conceal unsightly services.
NOT EASILY INSTALLED AFTER building completion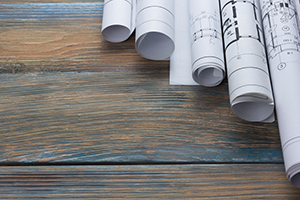 If you are buying a house off-the-plan, many modern homes require air conditioning installation at the time of construction and it cannot be installed easily after the building is completed.
The best outcome for the home-builder is to ensure that the system is integrated into the construction plans rather than being fitted retrospectively.
We at Joe Cools consult with the home-owner/builder/architect so we can provide further information, creative options and recommendations about:
Air conditioner selection size.
Appropriate positioning of air conditioning units taking into account the strength of weight bearing structures such as the roof truss design, power supply, slab design and energy design.
How to direct adequate air-flow and air-velocity to all areas of the home/building.
Aesthetics and practicality regarding pipework, ductwork, cabling, positioning of vents, return air grilles, air-flow and issues that may relate to your builders structural warranty.
Instruction for access for future service to indoor and outdoor units.
Compliance with legislative and regulatory authority requirements.
Comfort requirements for the best air conditioning solution that is practical, workable and within your budgetary requirements.
Joe Cools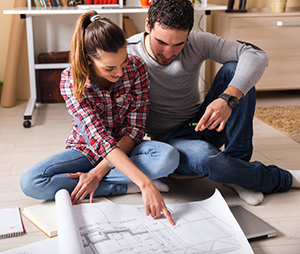 has considerable expertise and knowledge working and liaising with builders and trades involved in the construction process. This enables us to work efficiently on site in a coordinated manner communicating with the owner's/builders instruction from the start to completion.
Joe Cools is well–respected by Adelaide home owners, builders and architects who have entrusted us to design and install the perfect air conditioning systems. Why? Because we are reliable and deliver our air conditioning projects on time, within budget and they are beautifully customised to the client's specific instruction and requirements.
We understand that complexities sometimes arise on the building site, which may cause delays in designated start dates or require variations and additional work for the builder to organise.
During the construction process of your home, should any modifications occur affecting the air conditioning design, you can be assured that Joe Cools will undertake the additional changes to get the job done as smoothly and quickly as possible.
Once the installation is complete, the system is commissioned to ensure it is operational and functioning for its peak performance and your comfort.
The only thing left to do is to turn it on and enjoy the comfort.