Wall Split System Air Conditioner
Why have a wall split system air conditioner?

A split system can cool or heat a room in your home. It is commonly known as a 'Hi Wall Split System' as it describes the general location for the air conditioner inside your home.
The wall split system is suitable for areas such as single bedrooms, living room, small offices, kitchens, rental properties, apartments, sheds and transportables.
Joe Cools can advise you on the correct sized air conditioner for your needs and that you are not purchasing an over or under-sized system
How do wall split system air conditioners work?
The Split Air Conditioner is comprised of two parts: One part is internally installed on the wall in the room that is to be air conditioned, while the other part is installed outside the house acting as a heat exchanger. The outdoor unit is located within reasonable proximity to the indoor unit, as they work as a pair in the air conditioning system.
This air conditioner is reverse cycle and uses the same technological principle to heat and cool as the ducted reverse cycle air conditioner.
Good to know pointers about wall split system air conditioners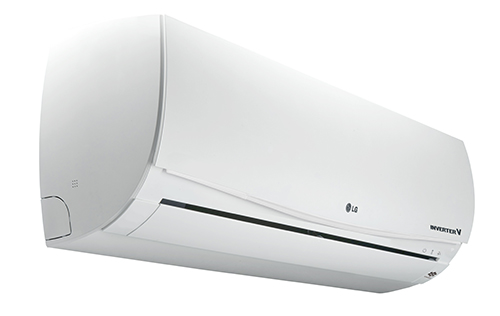 Where to use wall split systems
Highly suitable for individual rooms or areas.
Applicable to a flat roofed home or two storey home.
Good option if other air conditioning systems won't fit in the allocated space.
Installation & operation of a wall split system
Installation is usually complete in three or more hours.
Stock is readily available because they are extremely popular.
The split air conditioning system is wall mounted and available in a range of styles.
Remote control / wall touch pad options.
Adjustable thermostat so temperature control is easy and can be set to a preferred temperature.
Cost of wall split system air conditioning
Initial outlay cost is low and considerably cheaper than ducted system but it only air conditions one room.
Cost depends on the size and type of system you choose.
While pricing can come in under a ducted system there may be other compromises to consider.
Environmental benefits of reverse cycle air conditioning
Filters and cleans the air.
Modern units have low operational noise levels, and the smaller the unit the lower the noise output.
Modern units use refrigerants which impact less on the environment.
They're very efficient and are particularly useful in humid hot summer conditions as they also dehumidify the air.
If you have any questions just give us a call on: 0412 820 271 or send us an email; we're happy to chat.